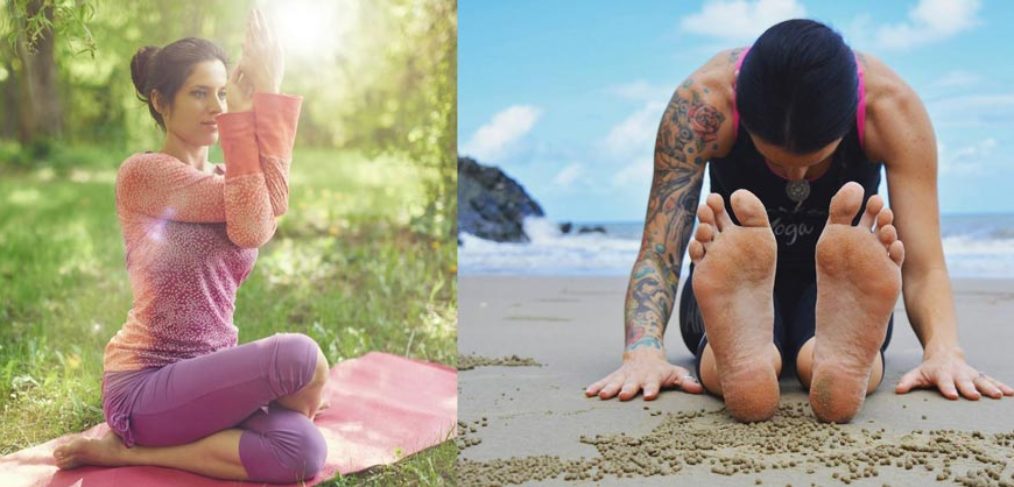 Cairns Yoga for visitors
Cairns Yoga for visitors, there are some good options. Cairns is blessed with a huge range of yoga schools, workshops and yoga classes group & private lessons at all levels of ability from beginners to advanced. Many of these have drop in & single classes ideal if you are travelling and would like to do yoga whilst on holiday. While on holidays in Cairns I stayed at a lovely little retreat in Yorkey's Knob surrounded by rainforest & by the beach, even though it isn't a yoga retreat it has that serene peaceful tranquillity about it. The natural environment there lends to being a retreat & they are so close to the Yorkeys Knob Beach Yoga Centre. I was able to get classes in & then come back to the benefits of the peaceful location where I could unwind & immerse myself in nature rainforest & the ocean.
Villa Marine🌴 has a free pass for one yoga experience class for guests at Yorkeys Knob Yoga.
Villa Marine Holiday Apartments contact 07 4055 7158, email: info@villamarine.com.au, www.villamarine.com.au
Yorkeys Knob Yoga Centre – Yorkeys Yoga
There were many other Cairns Yoga centres in Cairns that I could have also gone to but I went to a class at the Yoga studio right there in Yorkey's  Knob just 5-minute walk from my holiday accommodation. There were a couple of other people staying at Villa Marine who was also practising yoga so it was a nice to be able to share with others when travelling by yourself. I chose the 9 am class so I would be refreshed and ready for the rest of my day in paradise but the Yorkeys Knob Yoga Centre, Ph: 0412 988 987
There was also standup paddleboard Yoga right out the front of the beach which was just amazing experience, just ask at Villa Marine. They also have spare paddleboards as well as the beach hire. There is also Yoga on the Yorkeys beach on Sundays in the morning. This Cairns beach yoga session was one of my favourites as the location & surroundings were so beautiful & allowed you to really unwind.
Yorkeys Knob Community Centre Yoga classes
I should also mention the Yorkey's Knob Community Centre yoga class that runs from the Yorkeys Knob community centre & these were very cheap mostly locals but also great. I choose the very early morning class but there were other classes. So for me, I found Yorkeys Knob to be a little yoga hive of activity whereas at other Cairns locations I found the classes & schools were more spread out & dispersed.
I was lucky enough to be able to get to several classes during my stay as there are classes run in various places at different times throughout the day. I spent a beautiful moonlit hour on the beachfront with the lovely Dagmar at Kewarra  Beach on a Tuesday night,  Namaste' Dagma!
Bookings or inquiries: 07  40574025
Cairns Yoga classes available in Cairns are widely dispersed
I have listed them for anyone coming to Cairns that would like to find a class, be it either yoga, meditation or even just a relaxation class.
The Yoga Centre at The Chrysalis Centre at:
129 Mulgrave Rd is a lovely little centre right in the heart of Cairns and they also run meditation and relaxation classes which are intimate and just lovely and so relaxing.
Hi Christine!!! Loved your meditation class on Thursday mornings!!!
Bookings: 07 4068 7340
THE YOGA SCHOOL
Pease Street
Manunda
Ph: 07 4034 2919
The Yoga School in Manunda has a fantastic space with true die-hard yoga fanatics….it does have 4 levels of practice though so if you are just starting out they have a great deal for beginners. They feel very strongly about teaching you how Yoga benefits you holistically, improving the physical, mental and spiritual journeys individuals are on. Thanks, Owen for a fantastic class!!
Ashtanga Yoga
130-132 Collins Avenue
Edge Hill
Ph: 0406 417 255
Hub of Life Yoga
143 McManus Street
Cairns
Ph: 0409 756 513
The Yoga Centre
129 Mulgrave Road
Cairns
Ph: 07 4068 7340
Yoga Benefits
170 Mayers Street
Manunda
Ph: 0414 239 949
Cairns North Yoga
31 O'Keefe Street
North Cairns
Ph: 0457 990 755
Cairns Pilates Studio
17 Anderson Street
Manunda
Ph: 07 4041 7717
Body Mind Breath Centre
1/55 Spence Street
Cairns
Ph: 07 4051 1167
Yogahub Cairns
14-16/78 Grafton Street
Cairns
Ph: 0457 632 700
Xclusive Yoga
21 Fleming Street
Edge Hill
Ph: 0414 532 439
Cairns Yoga Academy
Cnr Greenslopes and Little Sts
Edge Hill
Ph: 0413 942 938
J M Byrnes
Kuranda
Ph: 07 4093 9039
Sahaja Yoga Meditation
Cairns
Ph:  1300 724 252
V.Gisele Bay-Jesperen Meditation
Whitfield
Ph: 0412 966 156
Synchronicity Australia
Meditation
Ph; 1800 336135
Meditation in Progress
Earlville
Encore Fitness Cairns
Personal training
Ph: 0415 342 775
Christian Meditation
7 Millers Street
Parramatta Park
Ph:  07 4031 8000
Written by C. Broussard, Yoga lover and travel writer