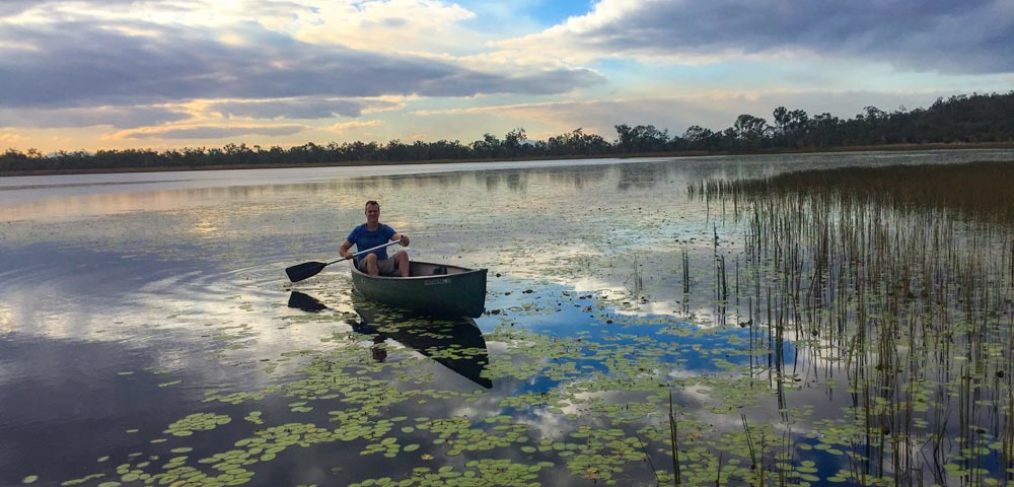 JABIRU SAFARI LODGE MAREEBA WETLANDS
Jabiru Safari Lodge Mareeba Wetlands is a wonderful nature reserve and accommodation to stay at one hour from Cairns and is a favourite location for bird watchers to stay overnight at the Jabiru Safari Lodge Mareeba Wetlands in their Safari tent-style accommodation.
Is the Jabiru Safari Lodge Mareeba Wetlands open?

Latest Update Information
Guest can only visit with a booking by Wild Nature Lodge or a vetted tour operator. There is no casual visitation as the reserve is private land, this means it is not open to any day visitors or to any one who has not booked by Wild Nature Lodge.
Previous information below:
Many bird watchers have been advising us, that currently both the Mareeba Wetlands and Jabiru Safari Lodge are currently closed and that Jabiru Lodge is not taking guests to stay overnight in their deluxe tented safari cabins having closed in April 2018. Please check online for when Jabiru Safari Lodge reopens to get the latest up to date information.
Where to stay while the Jabiru Safari Lodge Mareeba Wetlands is closed?
Where to stay while the Jabiru Safari Lodge is closed, we recommend Atherton Tablelands and the wonderful Cattana Wetlands at Yorkeys Knob. Close by is the Villa Marine Nature Reserve for accommodation. A delightful little holiday accommodation facing rainforest and wetlands and very popular with bird watchers. National Geographic have stayed there and this is where BBC videographer Malcolm Rymer filmed part of his popular DVD 'Birding Australia Tropical North Queensland Down Under 2'.
Mareeba Wetlands Reserve will continue to hold some special open days and events at different times of the year. We look forward to when they re-open hopefully in the near future so visitors to Cairns can experience this ecological diverse nature reserve which managed by the Wildlife Conservancy of Tropical North Queensland. This wonderful volunteer organisation will undertake significant conservation works during 2018 and which will significantly enhance the reserve and guest experience for nature-based tourism experiences in the Cairns region.
Both the Daintree and Cattana Wetlands also offer great rainforest and nature experiences ideal alternatives whilst Jabiru Safari Lodge and Mareeba Wetlands are closed.
Cattana Wetlands
Cattana Wetlands link just 15 minutes from Cairns is close and convenient to Cairns, Atherton Tablelands and the Northern Beaches and is a favourite visiting point for birdwatchers and nature lovers with bird hide strategically placed around the lagoons. This nature park has a diverse range of habitats for wildlife spotting. The Villa Marine Nature Reserve also at Yorkeys Knob faces rainforest and wetlands and a favourite location for birdwatchers to stay. National Geographic has also stayed at Villa Marine, a favourite for nature lovers and bird watchers.
The staff at our Visitors Information Centre are avid bird and nature watchers. Drop in for free information, maps on the best Cairns bird watching locations and other nature lodges to stay at. On past visits to Mareeba Wetlands visits prior to April 2018 closing, we have had wonderful encounters with wildlife, emus, wallabies, wallaroos and kangaroos were sighted many times. There are over 20 different mammal species; we had clients report back wonderful experiences with Quolls by their tents. Clancys Lagoon is an amazing place for bird watching. When the Wetlands & Jabiru Lodge re-opens, we highly recommend hiring a canoe a highlight each time we do this or going on the afternoon eco cruise. Birdlife is prolific and diverse. See our list of birds and tips for more information.
How many birds would you expect when visiting Mareeba Wetlands?
Bird watchers should see up to 60 species and if you stay overnight, this will increase. Need bird lists for Cairns, Atherton Tablelands and the Daintree? Drop into our Cairns Beaches Information Visitor Centre for free copies and local tips on the best locations.
Do mobile phones work at the Mareeba Wetlands and Jabiru Safari Lodge?
From our experience, we received ok mobile coverage. The gate into the Mareeba Wetlands is located overnight from 4.30 pm. So we would advise getting there early. If you'd like any more information on Mareeba Wetlands on Jabiru Safari Lodge just phone Cairns Beaches Tourist Information.
For more information on Cairns wildlife tours, snorkelling and diving the Great Barrier Reef birdwatchers tours, national parks, accommodation and all other Cairns tours and activities visit the local nature experts at Cairns Beaches Tourist Information Centre phone 07 40557158 or email info@allcairnstours.com.au